Our team of eye care professionals is experienced and friendly. We're here to help all patients understand their benefits, schedule appointments, and fulfill their eye doctor's orders. Our practice can give you guidance in picking out your perfect pair of eyewear, and our friendly office staff is knowledgeable about billing and benefits coverage.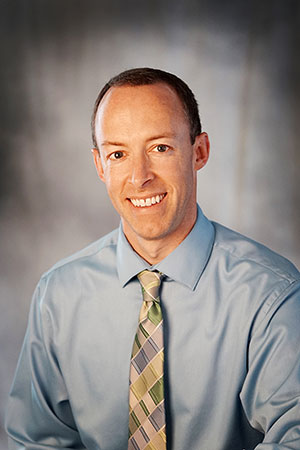 Dr. Eric Dale
Optometrist
Dr. Eric Dale joined Family Optometry in 2007, and worked for seven years with the founder of the practice, Dr. Robert Hutchinson. Both Dr. Dale and his wife, Rachel, are Wabash County natives. Dr. Dale graduated from Taylor University in Upland, Indiana in 1997, and then completed his education at Indiana University, where he earned a Master's degree in counseling in addition to his Doctor of Optometry degree. Upon graduating from the IU School of Optometry, Dale received the David Kolack, OD Award, given to the top student in the class.
Dr. Dale also received awards for excellence in clinical care and patient communication skills, and he continues to take pride in providing excellent care to his patients and taking the time to clearly answer any questions they might have.
Dr. Dale provides services in the areas of primary care, contact lenses, and treatment and management of ocular disease including glaucoma, macular degeneration, and diabetic retinopathy. He also has a special interest in pediatric optometry, and has developed reputation for being patient and gentle with young children, making the eye exam a fun experience for them.
Dr. Dale and his wife, Rachel, have four children: Ella, Harrison, Benjamin, and Rosemary. Outside of work, Dr. Dale enjoys running, hiking, and fishing. He and his children are still reveling in the Cubs long-awaited World Series championship.
Dr. Dale is a member of Wabash Friends Church, and has become increasingly involved in mission work, leading teams to provide glasses and cataract surgery to people in western Kenya. He has served on the board of White's Residential and Family Services, and previously served as president of the Wabash Rotary Club and Wabash Valley Optometric Society.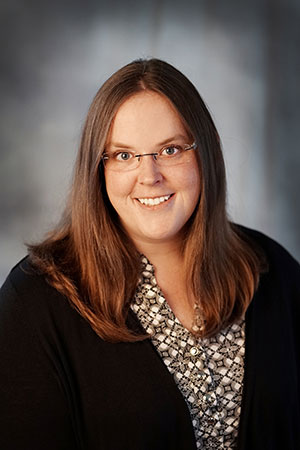 Dr. Ashley Yearling
Optometrist
Dr. Ashley Yearling is a 2012 graduate of the Indiana University School of Optometry. She specializes in primary care, contact lenses and diagnosis and management of eye diseases such as glaucoma, cataracts, macular degeneration and diabetic retinopathy.
Prior to joining Family Optometry, Dr. Yearling trained at a Hudson Valley VA hospital in New York, and American Health Network Eye Specialists in Marion, Indiana. She received her undergraduate degree in Biology from Mesa State College in Grand Junction, Colorado.
Dr. Yearling was born and raised in Peru, Indiana, and was thrilled to return to northcentral Indiana and join Family Optometry in September 2014. Dr. Yearling loves the opportunity to get to know her patients, and helping them experience their best possible vision. Her eagerness to personally connect to patients and her hometown roots make her a great addition to Family Optometry.
She loves spending time with her family on Lake Manitou, reading, relaxing around a campfire, and enjoying her two dogs, Bailey and Barley.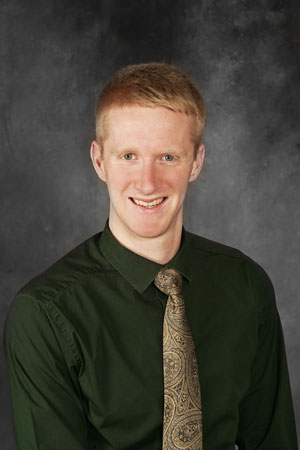 Dr. Jack Derby
Optometrist
Dr. Jack Derby attended Indiana University in Bloomington, where he earned a bachelor's degree in Neuroscience in 2011 and his Doctorate of Optometry in 2015. During his postgraduate studies at IU, Dr. Derby served as the President of both the Optometric Private Practice Club and the IU student chapter of the Fellowship of Christian Optometrists. While in school, he joined other FCO students and doctors on mission trips to provide free eye care to underserved areas/patients in Guatemala.
Originally from New Haven, Dr. Derby is excited to be back home in Northeast Indiana. He is passionate about serving people of all ages with all types of health concerns, from eye turns in young children to diseases in seniors.
When away from the office, Dr. Derby loves to run, bike, and play sports like basketball, volleyball, and ultimate Frisbee. He spends his winters playing Euchre, cheering on his Hoosiers, and watching the Colts make (hopefully) deep playoff runs.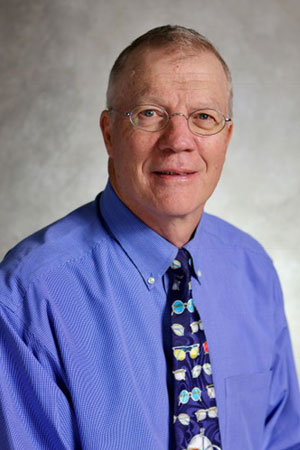 Dr. J. Jeffrey Hughes
Optometrist
Dr. J. Jeffrey Hughes joined Family Optometry in 2018. He graduated from Wawasee High School, and attended Murray State University on a basketball scholarship. Dr. Hughes obtained his Doctor of Optometry degree from University of Houston, and has been practicing optometry in Huntington since 1981.
Dr. Hughes and his wife, Gretchen, have been active members of the Huntington community for over 35 years. They have three children and four grandchildren. In his spare time, Dr. Hughes enjoys the outdoors, camping with his grandchildren, woodworking, sports, and music.
Dr. Hughes has consistently earned the trust and loyalty of patients in the Huntington area since the inception of his practice. He has always taken time to get to know his patients personally, provides excellent care, and is deeply devoted to both his patients and staff. Dr. Hughes and his core values are a fantastic match for Family Optometry, and we are grateful for the opportunity to have him join the Family Optometry team.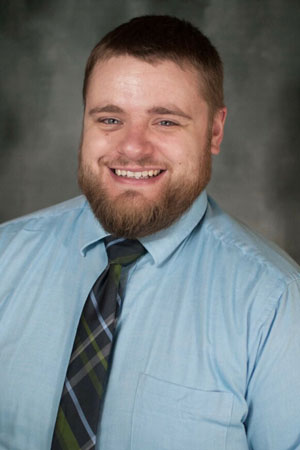 Dr. Derek Price
Optometrist
We are excited to welcome Dr. Derek Price to our practice. Dr. Price is an excellent match for our practice in many ways. First, he is warm, humble, and consistently takes time with each patient to ensure that their vision and eye care needs are fully met. Secondly, he is comfortable seeing all ages of patients, and has a particular interest in pediatric patients, as well as fitting specialty contact lenses, such as scleral lenses and corneal refractive therapy. Dr. Price is originally from Fort Wayne, Indiana, and is happy to be returning to northcentral Indiana. He began seeing patients in our Marion and Huntington locations in August 2018.
Dr. Price attended South High School, where he met his wife, Nickala. They were married in 2013. He earned his undergraduate degree in microbiology from Indiana University, and then graduated with his Doctor of Optometry degree from Indiana University School of Optometry in 2018.
Outside of work, Dr. Price enjoys spending time with his wife and young son. He can also occasionally be found in the local bowling alley, trying to nail another perfect game.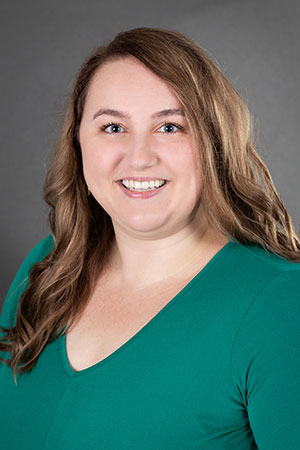 Dr. Lauren Dobson
Optometrist
Dr. Lauren Dobson attended Indiana University School of Optometry where she earned her Doctor of Optometry in 2020. Before her time at IU she earned her undergraduate degree at Purdue University (Boiler Up!).  During her time in optometry school, she was involved in giving free eye exams to athletes at the Special Olympics.
Dr. Dobson specializes in primary eyecare, pediatrics, contact lenses, and ocular disease such as glaucoma and macular degeneration.
In her free time, she enjoys spending time with her husband Derick and her two rescue dogs. She enjoys traveling, watching Netflix, drinking coffee and spending time in her backyard.
Dr. Dobson is available to see patients in our Wabash and Huntington locations.